Air vs Magnetic vs Water: A Comparison of Rowing Machines
Estimated reading time: 6 minutes
If you are looking for a cardio machine that provides a full-body and low-impact workout, then an indoor rowing machine may be right for you. 
An indoor rower (also known as a rowing machine or ergometer) is a piece of cardio fitness equipment that is designed to emulate the action of watercraft rowing while providing a low-impact and full-body cardiovascular workout. 
While rowing may seem like the right exercise machine for you, there are multiple types of rowing machines to choose from. Some popular rowing machines are: 
Air Rowers
Magnetic Rowers
Water Rowers
So which type of rowing machine rower is best suited for you? Thankfully we at Akfit are here to help! 
Since 1989, Akfit has operated as a Canadian specialty fitness store in Sudbury, Ontario. We've been working closely with our clients to help them find the right fitness equipment for their fitness goals.  
At Akfit, we sell a variety of indoor rowers, and the purpose of this article is to outline three common types of rowers to help you narrow down your decision: Air, Magnetic, and Water. 
In this article:
What is an Air Rower?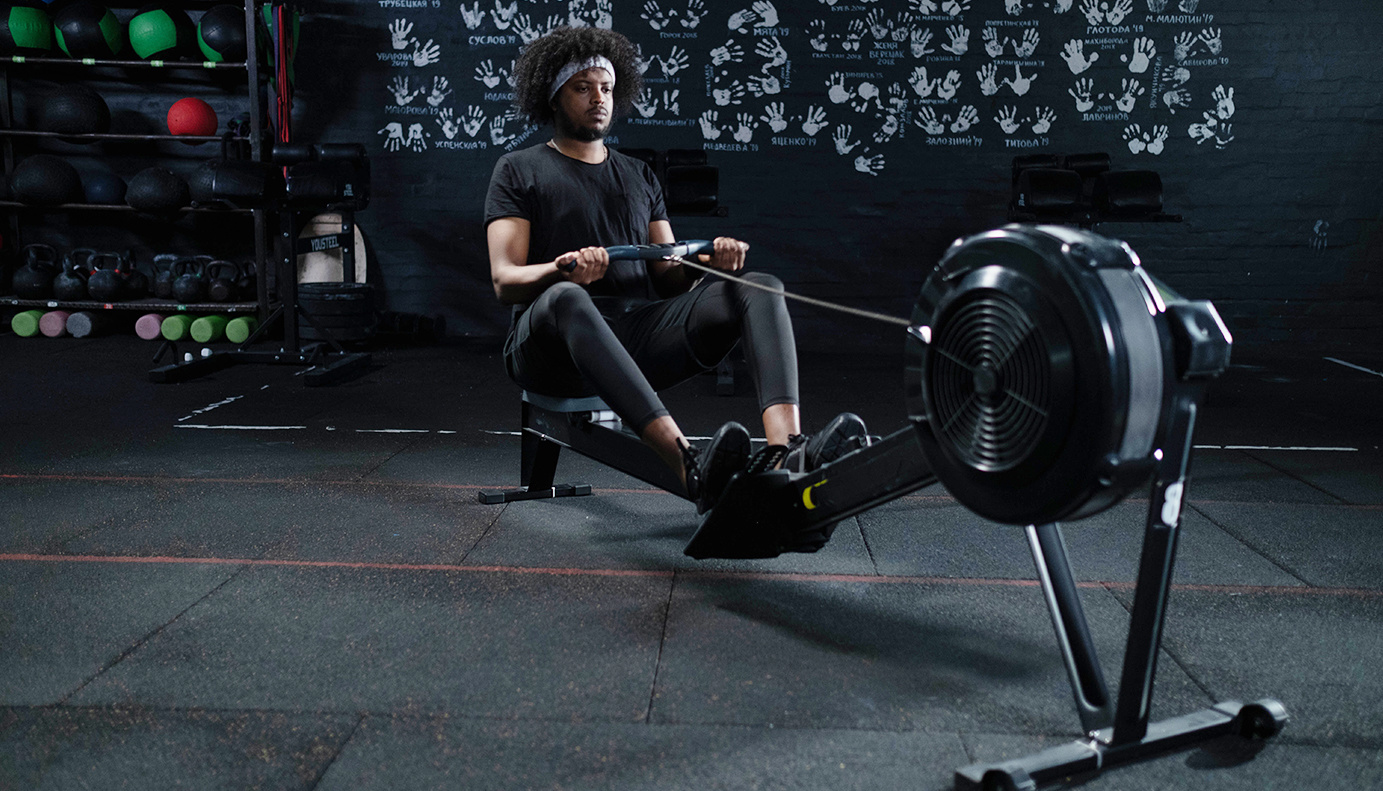 The most common type of rower, often found in commercial fitness facilities, are Air Rowers. 
These machines are called Air Rowers  because they provide resistance by blowing air through a flywheel. The harder you pull, the faster the fans will spin and the resistance will increase. 
Many Air Rowers also feature a damper setting which allows the user to adjust an increased level of airflow into the flywheel. Increased airflow results in more work required to spin the flywheel, in turn, providing more resistance for the user. 
Cost of an Air Rower
At Akfit, our air rowers range in price from $1,298 to $2,898.
Pros and Cons of Using an Air Rower
While an Air Rower is a very common type of rowing machine, there are some benefits and drawbacks of this type of rower. 
Benefits of Air Rowers
Some benefits of Air Rowers can include:
Air Rowers are good at emulating an authentic rowing movements

The resistance can adjust slightly to your stroke rate

Air Rowers generally provide a smooth action

On average, they cost less than other types of rowers

Commonly found at commercial facilities in comparison to other rowers

Air Rowers are commonly preferred by most trainers for out-of-season training.
Downsides of Air Rowers
While air rowers have a variety of benefits, there is one major downside when utilizing an Air Rower: Noise. 
Air rowers are notorious for being loud cardio machines and may not be ideal for a home gym. 
This loud noise will occur because the stronger you row, additional air is pushed into the opposition compartment. This will produce a strong whooshing sound. 
What is a Magnetic Rower?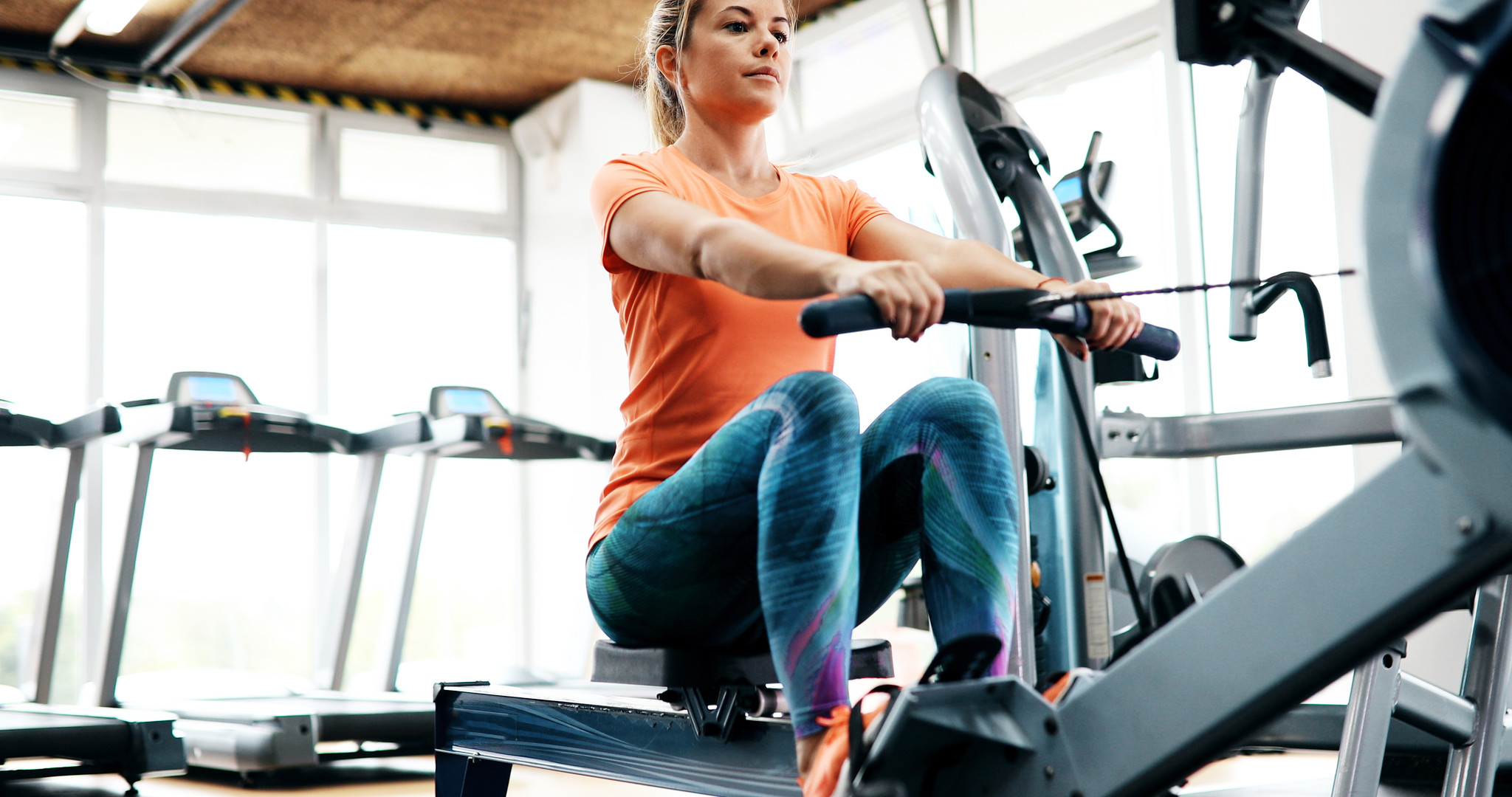 Similar to Air Rowers, a Magnetic Rower is a very popular style of rower, often used within home gyms. 
It should come as no surprise that these rowers use a magnetic resistance system rather than using air or water. The resistance is altered by the distance between two strong magnets and the flywheel that is attached to the handles via a chain. 
This style of resistance also results in little to no friction whatsoever and is usually adjusted by using either mechanical sliders or by console controls.
The lack of friction within the magnetic resistance system results in a quieter experience than using an air rower. Further, magnetic rowers tend to be smaller and more compact making them ideal rowing machines for a home gym. 
Cost of a Magnetic Rower
At Akfit, our magnetic rowers cost anywhere from $1,298 up to $2,198.
Pros and Cons of Using Magnetic Rowers
While magnetic rowers are very similar to air rowers, there are still a few benefits and downsides to these machines that set them apart from the rest. 
Benefits of Magnetic Rowers
Some of the benefits of using a magnetic rower in comparison to other machines can include:
Magnetic rowers are very quiet making them ideal for home use

They are usually smaller than air and water rowers, thus great for home use

These machines are often lightweight

You can get a very precise resistance level with the magnetic system
Downsides of Magnetic Rowers
After reading the benefits of a magnetic rower, it may sound like the perfect option for a home gym. However, there is one major downside: They don't emulate the authentic feel of rowing on water. 
The lack of an authentic rowing feel may not matter to some just looking for a good cardio workout. With that being said, if you are a water rower at heart, or someone who is training for a water rowing competition, these machines may not be right for you. 
What is a Water Rower?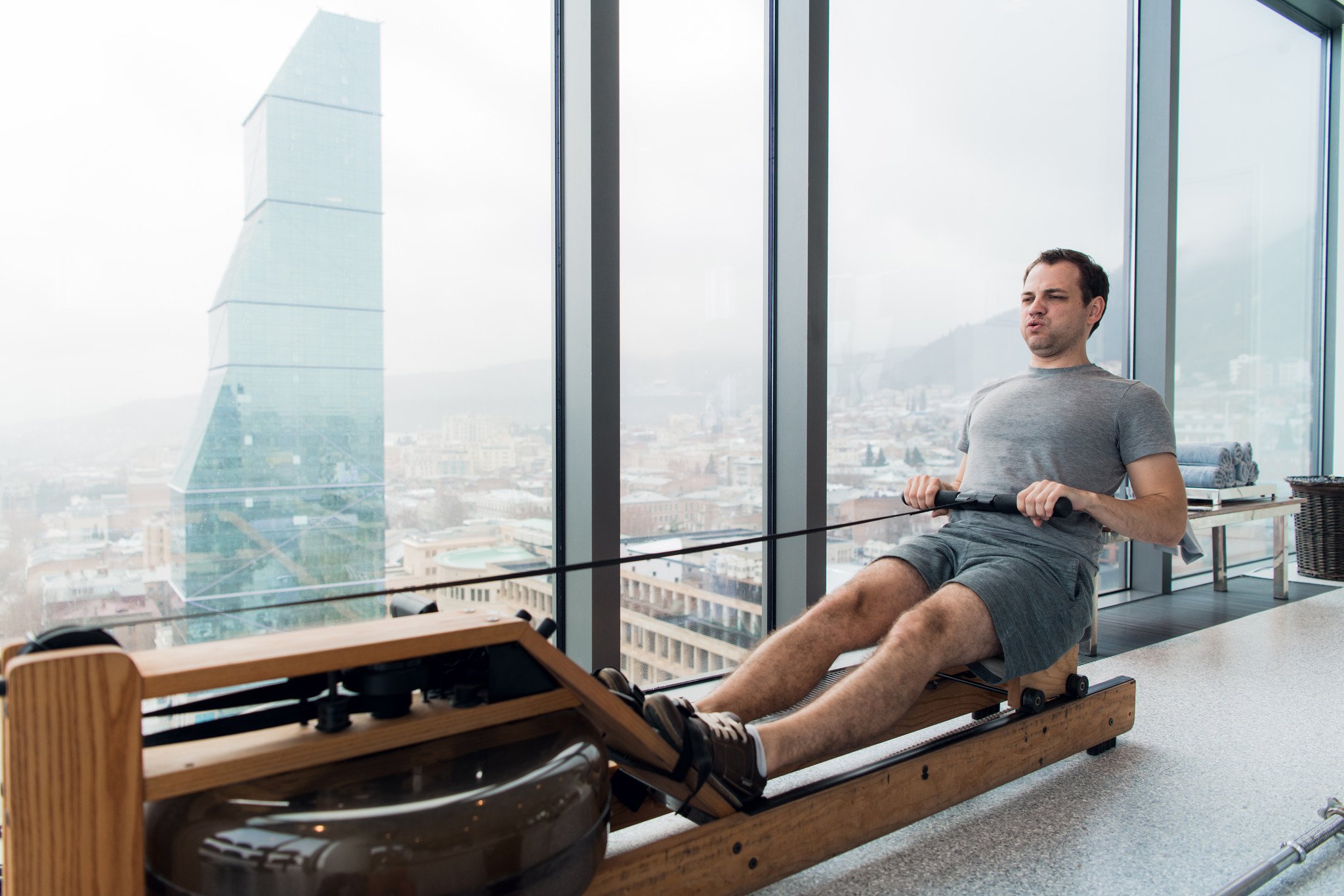 Water rowers are a more modern style of rowing machines. They have their own unique look that separates their aesthetic from other machines, which can make them very desirable. 
Water rowers, to nobody's surprise, use water and paddles within the resistance system. When the user pulls back on the handles, the paddles rotate in the water. The moving water creates a drag against the pedals thus generating resistance. 
Water rowers are designed to replicate the action of rowing on water and they provide constant resistance throughout each stroke. 
Similar to an air rower, the harder you row, the greater the resistance. While many athletes may prefer to use air rowers, some prefer water rowers because of their lack of noise. 
Cost of a Water Rower
At Akfit, our water rowers cost anywhere from $948 up to $2,698. 
Pros and Cons of Water Rowers
Water Rowers, by design, are very different from Magnetic and Air Rowers. In turn, they provide a few benefits and downsides that also set them apart from other rowers.
Benefits of Water Rowers
Some of the advantages to utilizing a Water Rower for your cardio workout can include:
While the water makes a "whooshing" noise, they are quieter than Air Rowers

They have a modern and unique design

Water Rowers provide a consistent resistance throughout each stroke

They are smooth in operation and limit pressure on joints, back, and hip flexors.
Downsides of Water Rowers
While the benefits of using and owning a water rower may seem very enticing for some, there are a couple of major drawbacks to these machines: The maintenance and size. 
Water rowers have a plastic container in which the water is stored. The water must be treated occasionally with water tablets to help purify the water and keep the container clean.  
Moreover, water rowers tend to be bigger and bulkier than other rowing machines, thus they may not be ideal for you if you have limited space to workout. 
Air vs. Magnetic vs. Water: Which Type of Rower is Right for You?
Ultimately, the type of rower that is right for you comes down to preference and your workouts. If you are looking for an authentic rowing experience that closely simulates rowing on water. Then a water rower is most likely a machine that will meet your needs. 
On the flip side, if you are looking for a rower that is quiet, and easier to fit into a home gym set up, a magnetic rower may be the most ideal machine for you. However, keep in mind that these machines don't emulate water rowing as accurately as water and air rowers. 
If you want to settle for a machine in the middle, an air rower may be your best bet. On average, these machines will cost a little more than one thousand dollars, and will provide a more authentic rowing experience than using a magnetic rower. The problem however, is that these machines are loud, not making them as ideal for a home gym setup. 
Reach Out to Akfit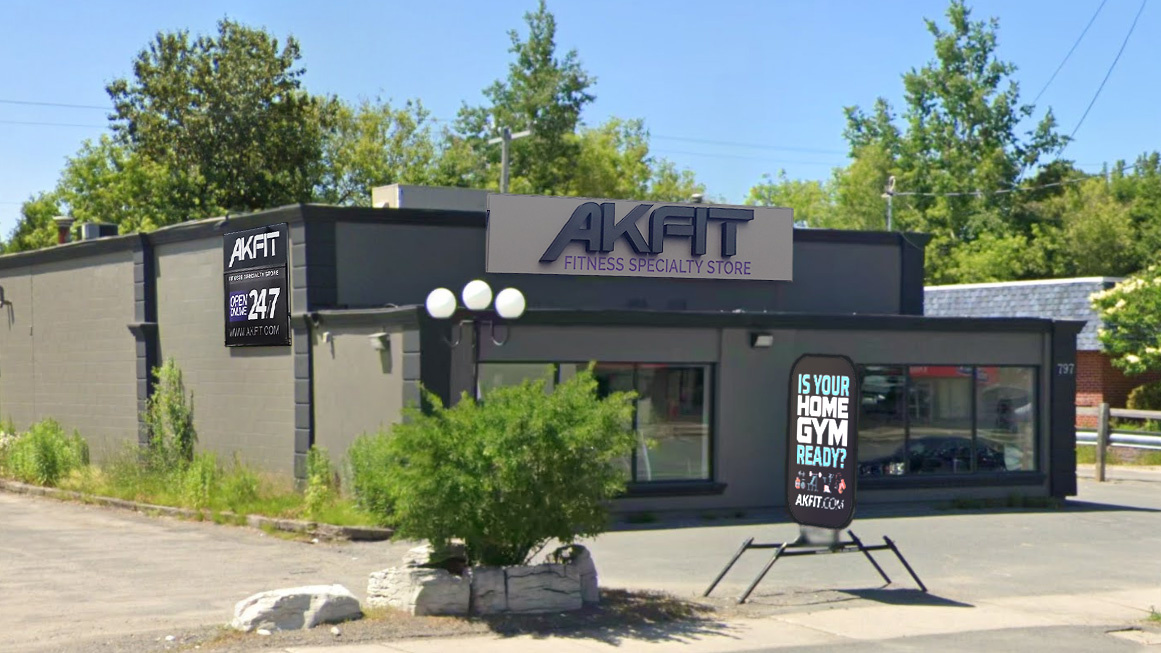 We hope that our detailed breakdown of Air, Magnetic, and Water Rowers will help you narrow down your rower purchase decision. 
However, there are still many different rowers on the market that you can purchase, and it can feel confusing which machine is the best option for you. 
This is why we are here to help at Akfit. First, you can get started by checking out our Top 5 Best Selling Indoor Rowers at Akfit. 
We also highly recommend reaching out to us for personalized advice on which piece of fitness equipment best suits your fitness goals. 
You can also book a virtual meeting with us, or visit us in-store at our Sudbury location. 
Our fitness experts pride themselves on being able to work closely with you to find the best cardio machine that will fit your needs and fit within your budget. 
If you have already decided which rower or another type of fitness equipment that you would like to purchase, you can request a delivery and installation. You can also check out our article called Cost of Delivery & Installation Services at Akfit. 
Whether your equipment is being used residentially or within a commercial gym, we also offer equipment servicing and maintenance services designed to increase the lifespan of your equipment.