Best Exercise Equipment For Building Muscle
Are you a fitness enthusiast or someone who is looking to work out with the primary purpose of building muscle? 
There are many options when it comes to gym equipment that can help you reach your muscle-building goals. Ultimately, it depends on which core muscles groups you want to target and the level of intensity you intend your workouts to be. 
Aside from fitness equipment, there are also supplements you can take such as creatine that can help promote muscle growth while working out. 
However, with so many pieces of fitness equipment available to help you build muscle, it can be difficult to know where to look, and what to look for. 
This is why we at Akfit are here to help you! We've operated as a Canadian speciality fitness store located in Sudbury, Ontario over the last three decades. Our fitness experts have been working closely with our clients locally within northern Ontario, the rest of Canada, and beyond in helping them find the fitness equipment that is appropriate for their goals and their budget. 
In turn, this article will outline some of the best types of fitness equipment you can find to help you build muscle. 
In this article:
3 Different Types of Fitness Equipment for Building Muscle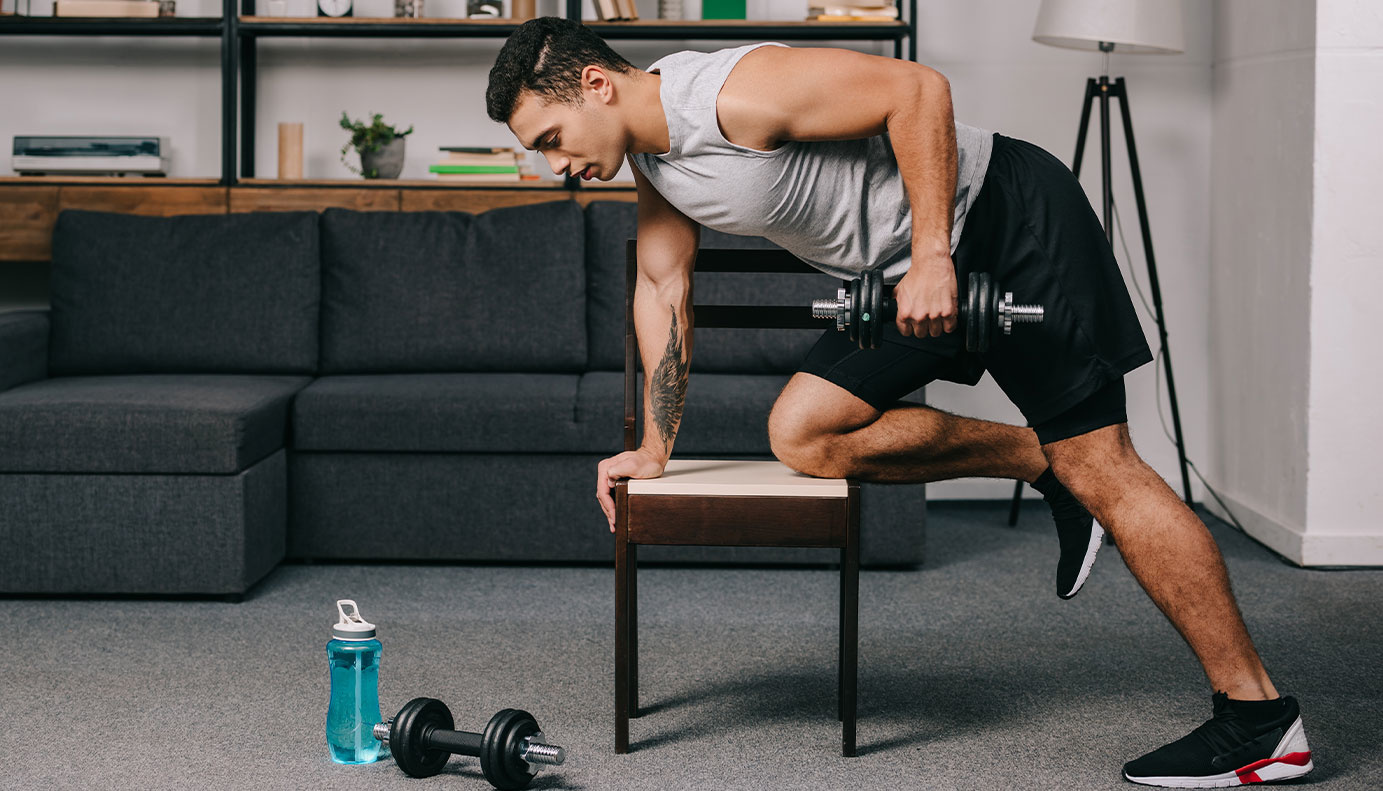 Below is a list of three types of fitness equipment that we recommend for building muscle:
Dumbbells
At Akfit, we recommend dumbbells and other forms of free weights as the best type of fitness equipment for building muscle. This is because when you are using free weights, you're forcing your stabilizing muscles to work harder without relying on the comfort of other equipment such as cable machines. 
Further, you can target a variety of muscle groups when working out with a pair of dumbbells such as your arms, chest, and legs depending on the type of exercises you perform with your dumbbells. 
Some of the many exercises you can perform with your dumbbells include:
Chest press

Lying dumbbell fly

Dumbbell pullover

Biceps curl

Wrist curl

Triceps extension

Dumbbell squats

Dumbbell walking lunges

Dumbbell calf raises
Pairing your free weights with an exercise bench can also diversify your dumbbell workouts allowing you to safely target specific muscles. You might also want to consider purchasing a storage system to keep your dumbbells or free weights off the ground.
At Akfit, you can spend as little as $5 on your dumbbells up to over $1,000. We recommend checking Akit.com for the latest up-to-date pricing. 
Weight Plates and Bars
Similar to dumbbells, weight plates and barbells are also great muscle builders because they force your stabilizing muscles to work harder. Not to mention, some of the most intense strength training exercises for maximum muscle building involve a barbell and plates. 
Movements like the bench press,squat and deadlift are the most effective movements you can perform to build muscle quickly. These exercises are best performed with a barbell and weights. 
You can workout just about every muscle group in your body depending on the exercises you chose to perform with your plates and barbell. Pairing your barbell exercises with a squat or power rack can also help you perform your muscle building workouts more efficiently and safely. An exercise bench is also a great addition to pair with free weights. 
However, there are many other muscle building exercises you can perform with your barbells and plates that can include:
Back squats

Front squats

Deadlifts

Rack pulls

Bent over row

Hip thrusts

Push press

Floor press

Bicep curls

Overhead carry

Barbell skullcrushers
At Akfit, you can spend anywhere from $5 up to over $950 on your weight plates or barbells. We encourage you to visit Akfit.com for the latest up-to-date costs of our products. 
Selectorized Weight Machines
Upper-body and lower-body selectorized weight machines are less commonly found in a home gym environment. However, they are usually accessible in a commercial facility and if you run a commercial gym, you definitely want a collection of these strength machines. 
These machines are primarily used for strength training and consist of one or more stacks of weights that are lifted via a collection of pulleys attached to the frame of the machine. The user simply inserts a pin into the desired weight they wish to workout with and performs their exercises from there. 
A huge advantage of using these machines is that you do not require a spotter to use this form of equipment. You can safely perform your strength training exercises on your own. 
Unfortunately, these machines can be very expensive, and each one only targets a limited amount of muscles in your body. Another major downside to using these machines is the weight limit. Once your workout goals begin to exceed this limit, you can't add more weight to the machine. 
Some examples of selectorized weight machines include: 
Functional trainers

Smith machines

Horizontal seated leg press

Lat pulldown 

Seated leg extension 

Tricep press

Chest press 

Lying leg curl

Seated cable row

Seated selectorized row 

Assisted pull-up and dip
When it comes to selectorized machines, our strongest recommendation is the Inspire FT2 Functional Trainer Smith Machine. This machine is a functional trainer and a smith machine in one. It operates on selectorized weight stacks only. The Inspire FT2 is an 8 pull point machine with an olympic bar attachment. 
This machine is incredibly versatile with the many different types of workouts you can perform and is built with an extremely secure structure. If you are looking for a selectorized weight machine that stands out and has the ability to target multiple muscle groups, the Inspire FT2 is a fantastic machine. 
Check out our In-Depth Review of the Inspire FT2 Functional Trainer Package for more information.
Which Form of Strength Equipment is Right for You?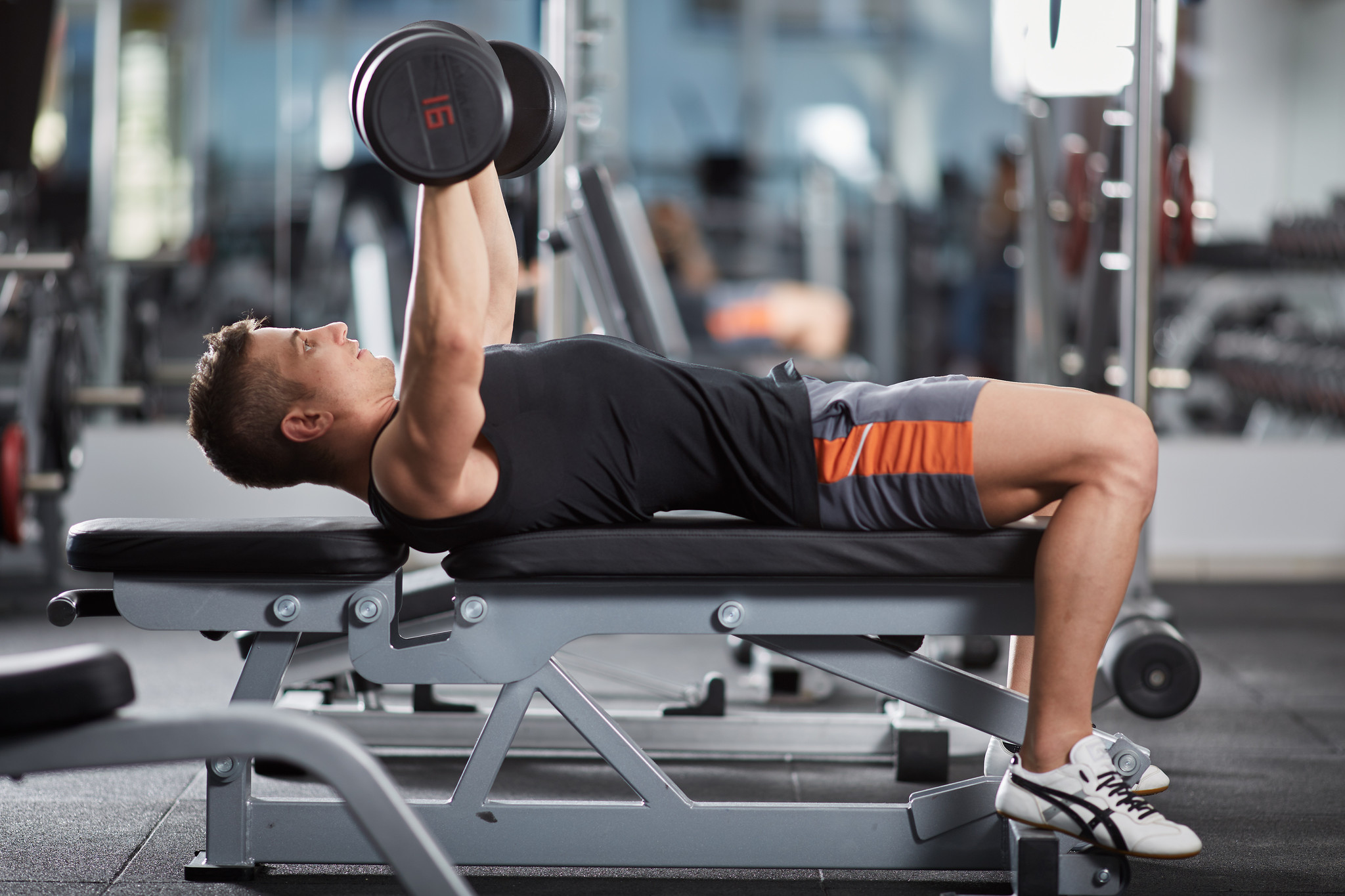 When it comes to deciding which type of strength training equipment is best suited for your muscle building goals, it really depends on your comfort, space, and budget, especially if you are building a home gym. 
A large weight machine may not be the most ideal piece of equipment if you have a smaller workout area and are looking to save on money in the short-term. However, if you do have the space and are looking for a machine that can perform many purposes, the Inspire FT2 could be a fantastic choice. 
If you run a commercial fitness facility, adding a selection of selectorized weight machines may be a "must have" for your clients. However, you should still be able to supply a variety of free weights, racks, bars, and benches for your users as well.
For most home gyms, we recommend any collection of dumbbells and adjustable dumbbells paired with a bench. We also recommend weight plates and barbells with a bench or rack. This is because (as previously mentioned),  free weights force your stabilizing muscles to be engaged in your muscle building workouts. They also require minimal space, making them perfect for a home gym. 
If you are running a commercial gym facility, you may want to determine what type of gym and the clients you serve before you plan and purchase any equipment for your gym.
Reach Out to Akfit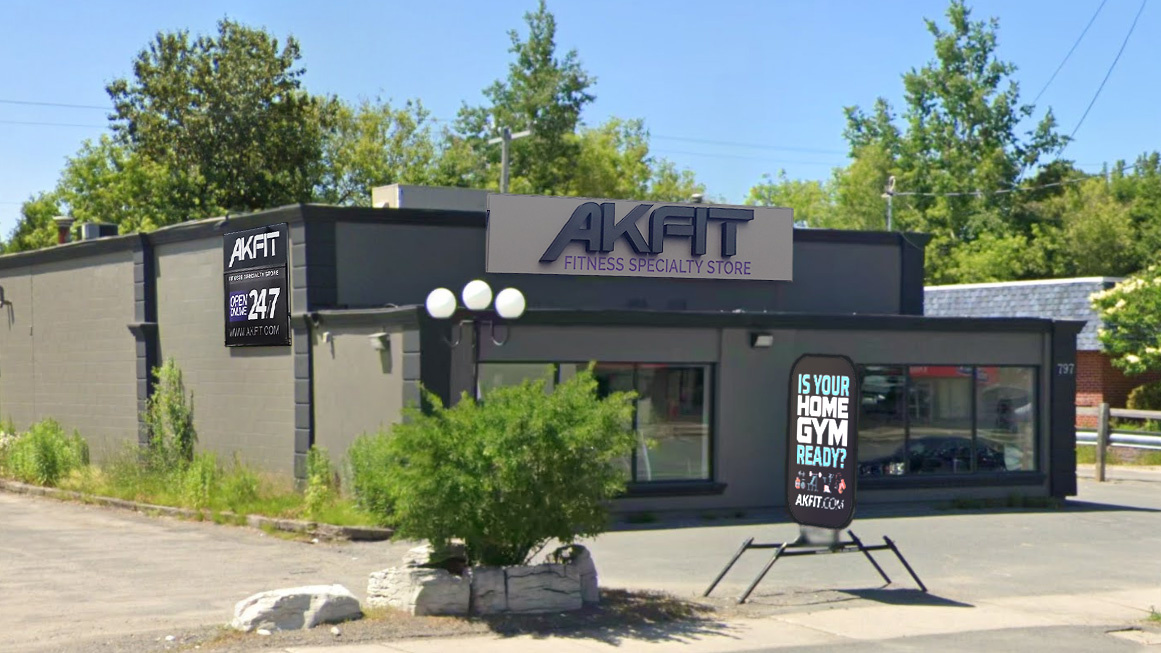 At Akfit, we sell a variety of strength training equipment that can help you reach your muscle building goals.
If you have difficulty nailing down your preferences for your muscle building exercises, or need more expert advice on how to reach your fitness goals, we highly encourage you to contact us. 
Our fitness professionals will work closely with you and provide expert advice to help you find the equipment that is a perfect fit for your needs and your budget. You can also visit us in-store at our Sudbury location Monday to Saturday, or book a virtual meeting with us.
If you are a commercial client and are looking to meet the needs of your visitors and require strength training machines, you can check out our collection of commercial strength equipment for sale. If you are planning your commercial facility for the first time and are looking for commercial services, we can assist you as well. 
At Akfit, we also understand that some strength training machines can be big and bulky, and aren't the easiest to transport. Well thankfully, we offer delivery and installation services to help you out. Just simply click here to submit a delivery request. 
Our services don't stop there either! We are happy to inform you that we also provide equipment servicing in the case if your fitness equipment breaks down or requires repair. Our insured service team will visit you in your home or facility to diagnose, repair, or replace parts of your fitness equipment.