Building Your Home Gym: What You Need and What It Costs
Building an at-home gym can be very rewarding and bring a new level of convenience to your workout routine. With this being said, there is a lot that goes into building a proper home gym that meets your needs. 
Once you set a reasonable budget, it is important to determine the proper tools and equipment necessary for achieving your fitness goals. 
We at Akfit help our clients build their own home gyms all the time, whether they are brand new to it or want to upgrade what they currently have. We understand that it is difficult to decide where to begin and what to invest in when furnishing a home workout space. We hope that we can help you get started and build the workout space of your dreams. 
Read on for a comprehensive guide to building your own home gym, what you will need, and what it will cost.
In this article …
Why Build a Home Gym?
Many clients come to us as they are making the jump to really commit to having a dedicated home gym. One of the more frequent questions that comes up is: "Is it worth it?" It can be difficult to decide how much you are going to use your home gym and how much to invest into it. However, there are many positive reasons to build a home gym that works for you.
Maximize Your Time
Above all, time is overwhelmingly the factor that matters the most to our clients. You save a ton of time in your day by having a home gym. For one, you don't have to travel back and forth from the gym. You also don't have to wait to use equipment when the gym is busy. 
One of the biggest perks of having a home gym when it comes to time is the fact that you can easily fit a workout into your schedule. Think about it. You could easily fit a 30-minute workout into your morning routine. However, can you fit a 30-minute workout that requires 45 minutes of travel time and changing into your routine? It is much harder to find that kind of time.
Get What You Need
A huge benefit of having a home gym is that you can choose the equipment you need. You won't have to continue tailoring your workout to what's available at the gym. One of the most exciting parts of building a home gym is curating the equipment you want. This also means that you can invest in quality equipment for the most important part of your workouts. When you have proper tools that you're happy about using, it's amazing how much more you'll use them.

Save Money
Believe it or not, building a home gym definitely saves you money in the long run. Gym memberships, whether they are specialized or not, can cost anywhere from $120 to $250 per month. For a year alone, you could be spending $2,000 for a membership, and when you cancel, you don't own any of the equipment. That also doesn't consider transport expenses or time (which, as the saying goes, is money).
A home gym, on the other hand, is an investment in your health and wellbeing and you own everything that you buy. You can build a nice home gym for $2,000. Even though that's more of an upfront cost, it pays in the long run.


Cost Factors of a Home Gym
Depending on how complex and expensive your training goals are, you may be able to spend as little as $300 for a dependable home gym setup for your needs, or upwards of $20,000. The average homeowner spends between $2,000 to $5,000 on a home gym. 
The term "home gym" covers a wide range of different gym setups, depending on your workout needs, schedule, and routines.
Some of the most important factors in the cost of building a home gym are:
Scale and Size:

Is your home gym a part of your office or is it the entirety of your basement? The scale and size of your home gym will affect how much you need to put into it.

Equipment:

Obviously, the range of equipment you need for your home gym will go into how much it costs. Luckily, there is more and more exercise equipment being made specifically designed for home gyms that you can take advantage of.

Flooring

: The

flooring

of your home gym depends on how much space you have and what you're using it for. There are tons of different options available, from laying down an exercise mat to rubber flooring to turf, there is a ton you can do with your space.

How Much You Use It: This is going to play a part in determining your budget for your home gym. If you plan to depend on your home gym as your primary workout space, then you should make sure that it gets the job done. If you use it more casually, then you may not need all the bells and whistles.


The Essential Home Gym Equipment (& Associated Costs)
No matter what, there is some equipment that you just can't live without when you're building a home gym. When you start planning how to build your at-home exercise space, the following staples are a good place to begin.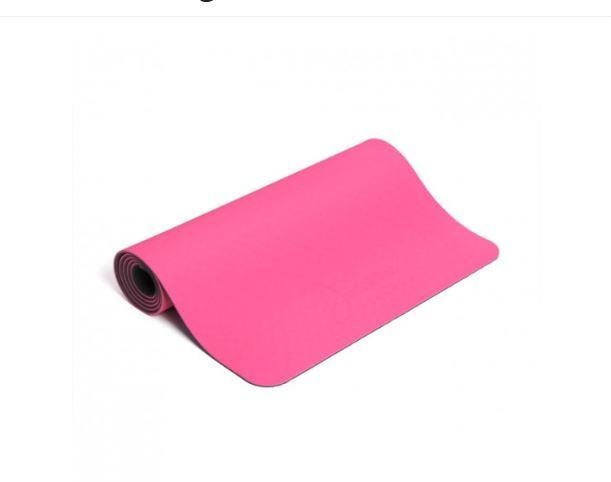 Yoga mats and exercise mats are an essential part of a home gym setup. These are even hugely important at full-scale gyms! Before anything else, invest in at least a couple of high-quality mats that you can depend on for stretching, calisthenics, yoga, bodyweight exercises, and more. 
Exercise Mats Average Cost: $10 to $100, depending on the brand, size, and material that it is made from.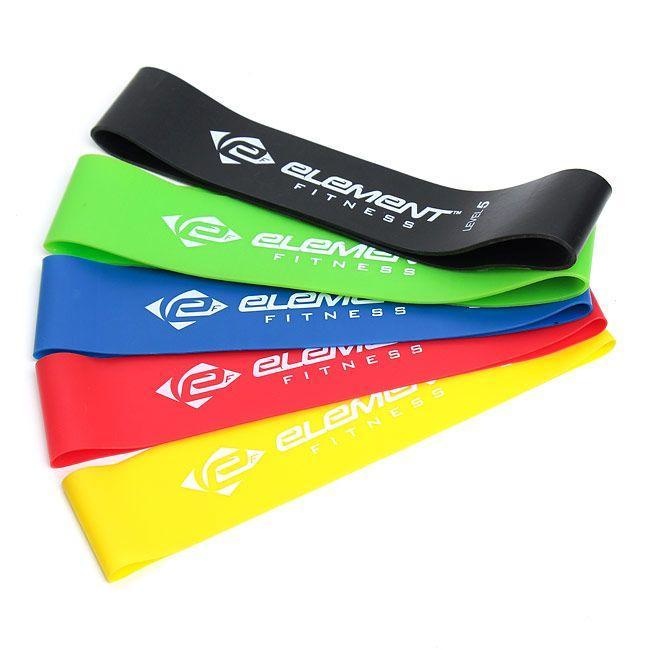 Resistance bands are definitely going to have a place in your home gym, which is great because they are easy to store and inexpensive. Bands and tubing equipment are fantastic for stretching, resistance training, and even to compliment your strength training. It's no question that you will include them in your at-home setup.
From there, it's a question of what you prefer for your workouts. The easiest way to go is to get a convenient multi-pack set of bands. This is a good option if you're just getting started with bands, though if you're really investing in a quality gym you should consider a more durable fabric model. If you're more particular than that or prefer tubing, there are a ton of options you can customize your set from.

Resistance Bands Average Cost: $5 to $40, depending on the brand, material it's made from, and level of resistance (light, medium, heavy).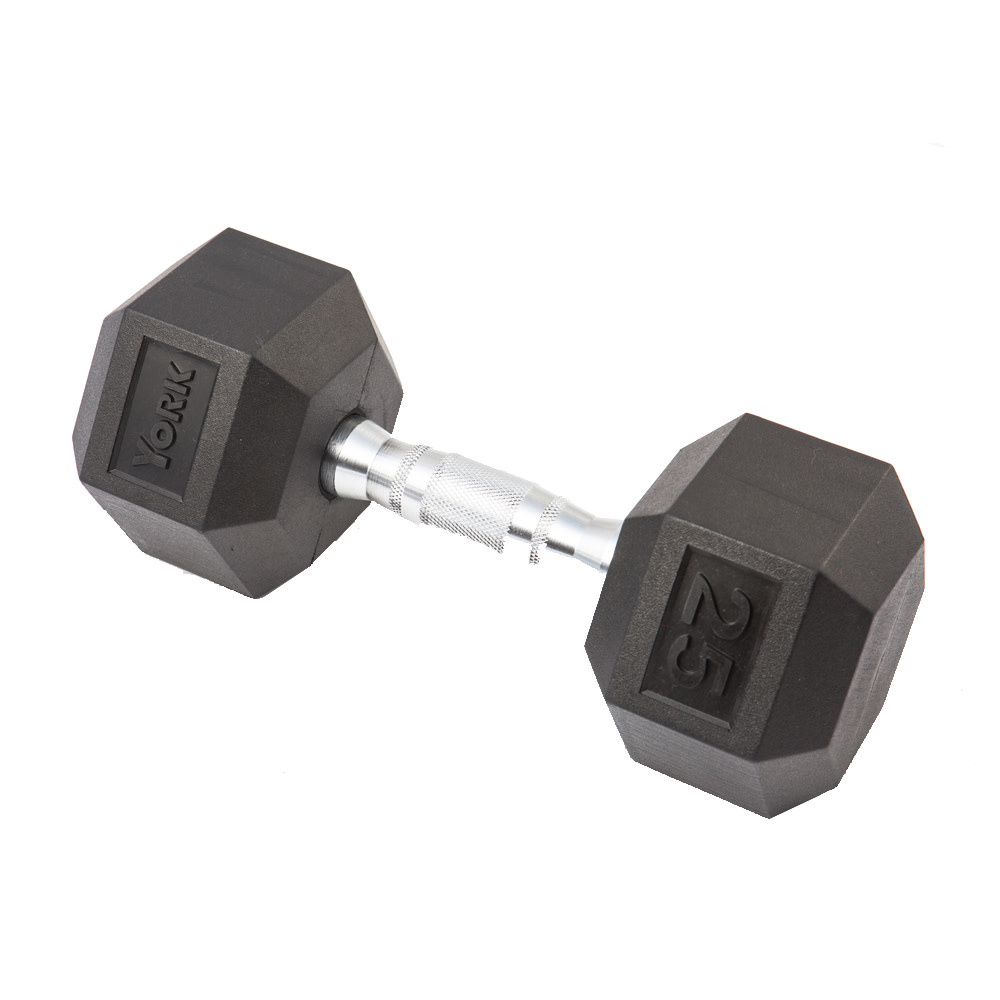 Your home gym may not have a full rack of dumbbells, or maybe it will. Either way, you will have to find what kind of weight training works for the space you are going to use at home. Dumbbells are an essential element for your home gym. 
If you need versatility in your dumbbells but don't have a lot of space to work with, adjustable dumbbells are an effective way to get the weight versatility you need without requiring an entire rack. If you're looking for a full rack setup, you can purchase a stand and full set of dumbbells from 5 to 50 lbs to be your instant at-home weight room. 
Dumbbells Average Cost: Between $1.50 to $4.00 per pound. Varying factors include the brand, type of dumbbell, and weight.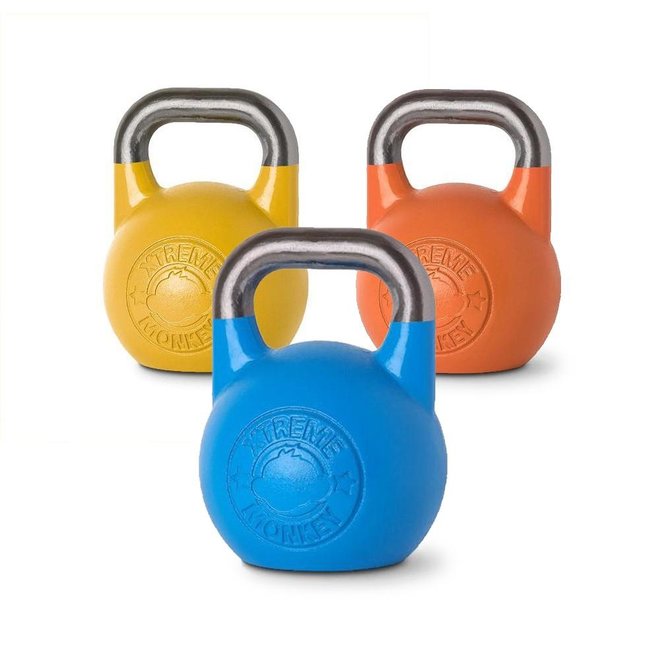 Kettlebells are popular at the gym and at home, which is great for building your home gym. Kettlebells are super effective at building muscle strength while incorporating a cardio workout and you don't need a huge amount of space to use them. 
Even better, Kettlebells are versatile in that you don't necessarily need to add weight as you progress and get stronger. With Kettlebells, add reps and/or difficulty to your workouts and that will increase the difficulty without needing new equipment. Grab a set of three different weights to get started. They're easy to use and take up very little space. Those with more developed kettlebell routines can go with the classic cast iron models.
Kettlebells Average Cost: $2 to $2.50 per pound. Varying factors include brand, weight, and type (cast iron or vinyl).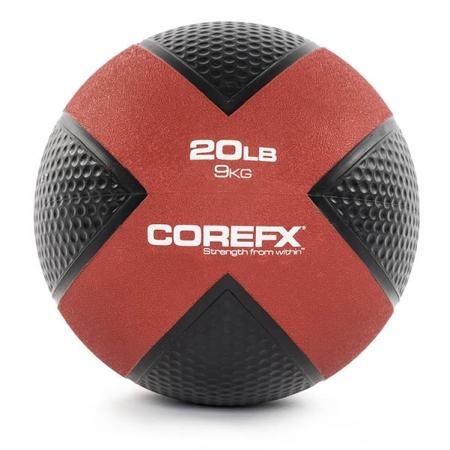 When it comes to the core of your home gym, exercise balls and medicine balls are a crucial component. That's because they are a crucial component to building your body's core. Exercise balls and medicine balls are very different, though they are both seriously effective for exercising your abdominal and oblique muscles.
Exercise balls are a popular and inexpensive tool that can be used for stability exercises, ab workouts, and stretching. It is extremely versatile, which is why it is one of the essential items to build your home gym around. People shy away from these because they are seemingly hard to store, but you can actually purchase inexpensive stacking rings that make it a breeze to put them away. 
Medicine balls are a fabulous strength-based piece of equipment to have in your home gym. There's a lot you can do with a medicine ball to elevate your core workouts. If you like to do the medicine ball exercises that involve throwing them, you can even add a medicine ball rebounder to your home setup for a reasonable cost.
Exercise Balls Average Cost: range from $15 to $60, depending on brand, material thickness, and load capacity. 
Medicine Balls Average Cost: Most are $20 to $80, depending on weight, brand, and quality.
Other Essential Items to Consider:
Chin Up Bar Average Cost: $30 for doorway options to $125 and up.
Foam Roller

: Foam rollers are fabulous for stretching and recovery. There are tons of

options

to choose from for your home gym.
Foam Roller Average Cost: $12 to $100 depending on brand, quality, and type.
Push Up Bars Average Cost: $15 to $50 depending on type, brand, and quality.
Cardio Machines

: If you have space for it, adding a

cardio machine

like a bike, treadmill, or elliptical is something that you will get a ton of use out of for years to come.
Cardio Machines Average Cost: $900 to $3,500, depending on type, brand, and features.
Multi-Gyms

:

Multi-gym

units have evolved to be quite comprehensive and versatile, so you can get a ton of strength and resistance training done all on one piece of equipment.
Multi-Gym Average Cost: $2,000 to $6,000 depending on capabilities, features, and brand
Building Your Home Gym with Akfit
There is a lot that goes into building your very own home gym. From setting a budget to finding the space, and choosing the right equipment to meet your fitness goals. 
That's why we are here to help at Akfit. Whether it's your first time building a home gym or you are looking to upgrade, our expert staff is available to offer professional advice. Once your home gym is installed we are proud to offer an ongoing maintenance plan to ensure that your equipment continues to function in tip-top shape. 
Visit us in-store to get started with us today!
We are also very happy to offer free video consultations about building your home gym. Schedule an appointment at your earliest convenience. 
In the meantime, get inspired by checking out our full selection of products online.