Factors That Impact the Price of a Treadmill
Are you finally ready to pull the trigger on purchasing a treadmill? Or are you someone who is potentially on the fence? Well, you may be wondering how much purchasing a treadmill for your home or commercial gym may cost. The answer is nothing specific, the cost will be determined by a variety of different factors.
As one of the most common types of cardio equipment, treadmills bring a wide variety of benefits, from burning calories to increasing your lung and heart health. As a specialty fitness store experienced with a variety of quality gym equipment, Akfit sells treadmills with the purpose to help you reach your fitness goals, and to supply commercial gyms throughout Canada and further.
As a specialty fitness store we want to ensure our customers know what to prepare for when it comes to the cost of a treadmill and are able to find what they're looking for that perfectly suits their needs within a budget that is comfortable to them.
Whether you're a cardio enthusiast, or a gym owner who wants to grow their business to help meet the diverse needs of customers, cost is always a factor when you are looking to invest in quality gym equipment. This article will feature a variety of different factors that affect the cost of a treadmill.
In this article……
2)  What Are Treadmills Used For?
3)  Benefits of Using a Treadmill
4)  Factors That Affect The Cost of a Treadmill
5)  Cost of A Treadmill Industry Wide
6)  Cost of A Treadmill At Akfit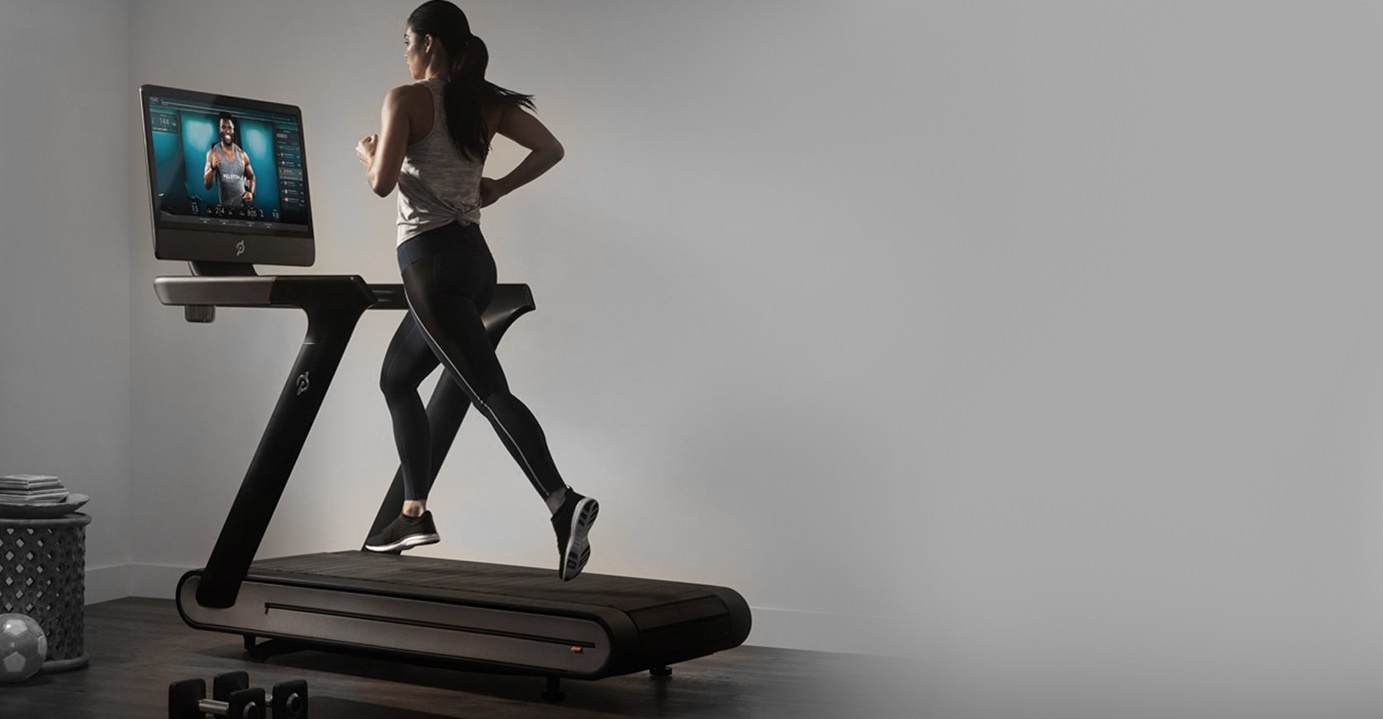 What Is a Treadmill?
A treadmill is a cardiovascular fitness machine that enables people to walk, jog, or run in place. The moving platform, with its motor-driven conveyor belt that advances to the rear, lets the user walk or run at a speed with the belt's motion as well as potentially on an incline if a flat surface isn't the challenge they're looking for.
They're a popular fitness equipment for doing cardio exercises, since walkers can go at a speed they're comfortable with, all while being able to comfortably do so indoors.
Treadmills are the largest-selling exercise equipment on the market, so asking yourself, or the internet about how much this investment will cost is a common question. Everyone from casual fitness goers to everyday athletes can find value in using a treadmill for their workouts.
What Are Treadmills Used For?
These cardio machines are used for fitness and for athletic training. They provide the user with a high-impact workout that helps strengthen their muscles and joints while bringing their workout indoors. Further, treadmills can be used for many different levels of fitness goals depending on whichever they may be.
Besides being your everyday cardio machines built for fitness workouts and cardio training, treadmills offer many other purposes, including in rehab centers and hospitals to help patients recovering from illnesses and injuries get back up to speed. Multiple school campuses, rec centers, and even residential complexes make use of treadmills to provide cardio workout opportunities to their clients and communities.
Benefits of Using a Treadmill
Utilizing a treadmill can offer a variety of benefits. Whether you want to run, jog, or walk on a flat surface or on an incline, treadmills can help produce the following benefits for you:
       

Burning lots of calories during your workout

       

Strengthen your leg muscles

       

Improved mental health and brain chemistry from endorphin release

       

Increased joint flexibility

       

Stronger heart and improved blood circulation

       

Easier on your body compared to running on some outdoor terrain

       

Potential reduced anxiety and stress

       

Increases muscle tone, including the abdominal region

       

Less belly fat

       

Improved blood sugar levels

       

Boosted immunity
Since we can't control what elements the great outdoors present, treadmills can also provide a safer option for your workout goals. Those who are overweight may benefit easier from the softer surface of the conveyor belt on a treadmill, and those who are immunocompromised may feel more comfortable running indoors during the COVID-19 pandemic. The outdoors can also provide other unsafe elements such as chilling temperatures, excessive heat, poor air quality, icy surfaces, and more.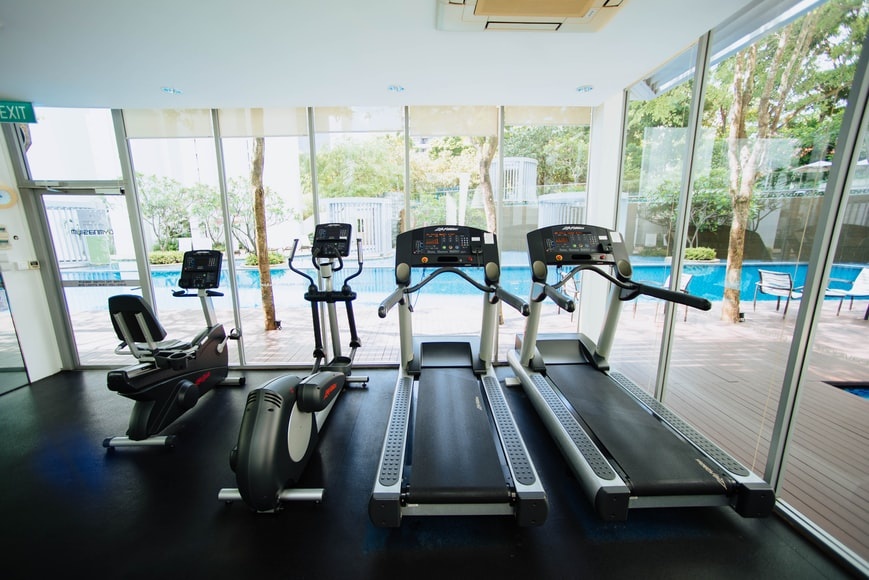 Factors That Affect the Cost of a Treadmill
Features
This may seem obvious, but a treadmill that includes more features is likely to cost you more than a treadmill that doesn't have as many options. These features could include a variety of settings such as different speed and incline levels.
Additionally, some treadmills have more unique features such as the size of the console on the treadmill, which can display different workout videos or even stream a variety of entertainment options. Some treadmills have consoles that just simply record data such as distance travelled, your speed, and your heart rate. 
Another feature to take into consideration is if the treadmill folds or not, as something that is easier to pack away may increase the cost.
Manual or Electronic
When you think of picking between a manual or electronic treadmill, you may be wondering what a manual treadmill is in the first place. 
Well believe it or not but manual treadmills do exist!  In fact, very old models of this variety can sometimes be the cheapest of treadmills you'll ever find. Some of these manual treadmills aren't machines that you plug in and there are little to  no additional programs included. However, there are some very effective manual treadmills that do exist and offer a few features.
The manual treadmill operates solely by you pushing the belt beneath your feet at your own pace. There is no motor or flywheel. These treadmills aren't very common and only offer the most basic of cardio workout experiences.
Accessibility and Delivery
Depending on which treadmill you are buying, and where you are purchasing it from, you could very well find yourself spending extra money on shipping. Akfit is a Canadian specialty fitness store and we are located in Sudbury, Ontario. Visit us in store to minimize these costs.
Another thing to consider is that some treadmills are bigger and heavier than others, while some require more assembly than others. If you are buying a used treadmill, you may be able to skip these steps, however when buying used equipment you need to be wary of what you may be purchasing. Make sure you are getting exactly what you are looking for if you decide to go this route.
New vs. Used
As previously mentioned, investing in any used fitness equipment could save you some extra cash, but you want to make sure you are asking yourself some key questions to make sure you are receiving the equipment that you deserve to enjoy.
Make sure that when you are looking into your treadmill investment decisions that your treadmill is in good condition, is produced by a reputable manufacturer, and all the parts are included. You need to know that the equipment operates safely, and make sure to compare it to what is already on the market. 
We recommend talking to one of our fitness specialists to help you find which treadmill is right for you.
Materials and Construction
Another factor that could affect the cost of your treadmill is the materials and construction of the equipment. 
Treadmills that may cost more would be machines that feature a good quality belt, a strong sturdy frame, strong treadmill elevation brackets, and a quality motor. These are just some parts of a treadmill that can affect the cost of these machines.
Cost of a Treadmill Industry Wide
The cost of a treadmill can range anywhere from $100 to over $5,000. 
A $100 dollar treadmill would likely be made by a disreputable brand, include basic features, and ensure a lack of safety that could come along with cheap second hand treadmills. We do not recommend purchasing a treadmill for a cost as low as $100.
Alternatively, there are high-quality and reputable treadmill examples out there, such as the NordicTrack X32i, that can be found for just around $5,000.
A breakdown of treadmill costs can be considered into these categories:
Budget: $100 - $1000
Medium: $1000 - $2000
High Quality: $2000+

Cost of a Treadmill at Akfit
At Akfit we sell a wide range of consumer and commercial treadmills for whichever your needs may be. Our commercial treadmills range anywhere from $1,598 to $4,998.
We suggest reaching out to us and we can work with you on what might be the best option for you that fits your fitness goals and your budget. You can even check out a post of our top 5 selling treadmills to help narrow down your decision.  
Purchasing Your Treadmill
If you're ready to boost your cardio exercises with your own treadmill, Akfit can help you find the machine that works for you.
There are multiple treadmills we offer to cater to different exercise styles, preferences, and budgets. Whether you're in need of a simple treadmill with basic programs or a more versatile, powerful model that offers you a multitude of features, programs, and entertainment options, Akfit will help you find the treadmill that's best for you.
As a specialty fitness store, we pride ourselves in helping you meet your fitness goals. Whether you're looking at treadmills for your home or commercial gym, our quality treadmills are built for durability and can handle the routines of your preferred workouts.
Talk with one of our representatives, we can help you narrow down your selection based on your goals and budget. We enjoy sharing our fitness knowledge with our clients and communities we serve.