How to Adjust the Tension on a Treadmill Belt
Estimated read time: 5.5 minutes
The treadmill is one of the most common types of cardio equipment that you will find in any home or commercial gym setting. This is due to the variety of features and health benefits that treadmills offer. 
However, with any type of fitness equipment, you can run into problems. Treadmills are no exception. In fact, it is normal for problems to arise in a treadmill over its lifespan. 
Some of the common problems with treadmills  are either your treadmill belt slipping or too much friction between the belt and the deck. These common problems can be fixed by adjusting the tension of your treadmill belt. 
At Akfit, we are a Canadian specialty fitness store located in Sudbury, Ontario we've been serving our communities locally in northern Ontario, the rest of Canada, and beyond since 1989. While we sell a large inventory of fitness equipment, our fitness professionals also share their expertise with our clients to help them find the right equipment and how to get the most out of their products. 
One of the most common things you should be aware of after purchasing a treadmill is how to adjust the treadmill belt. 
In this article, we explore how to identify any problems with your treadmill belt tension and how to properly adjust it. 
In this article:
What is a Treadmill Belt?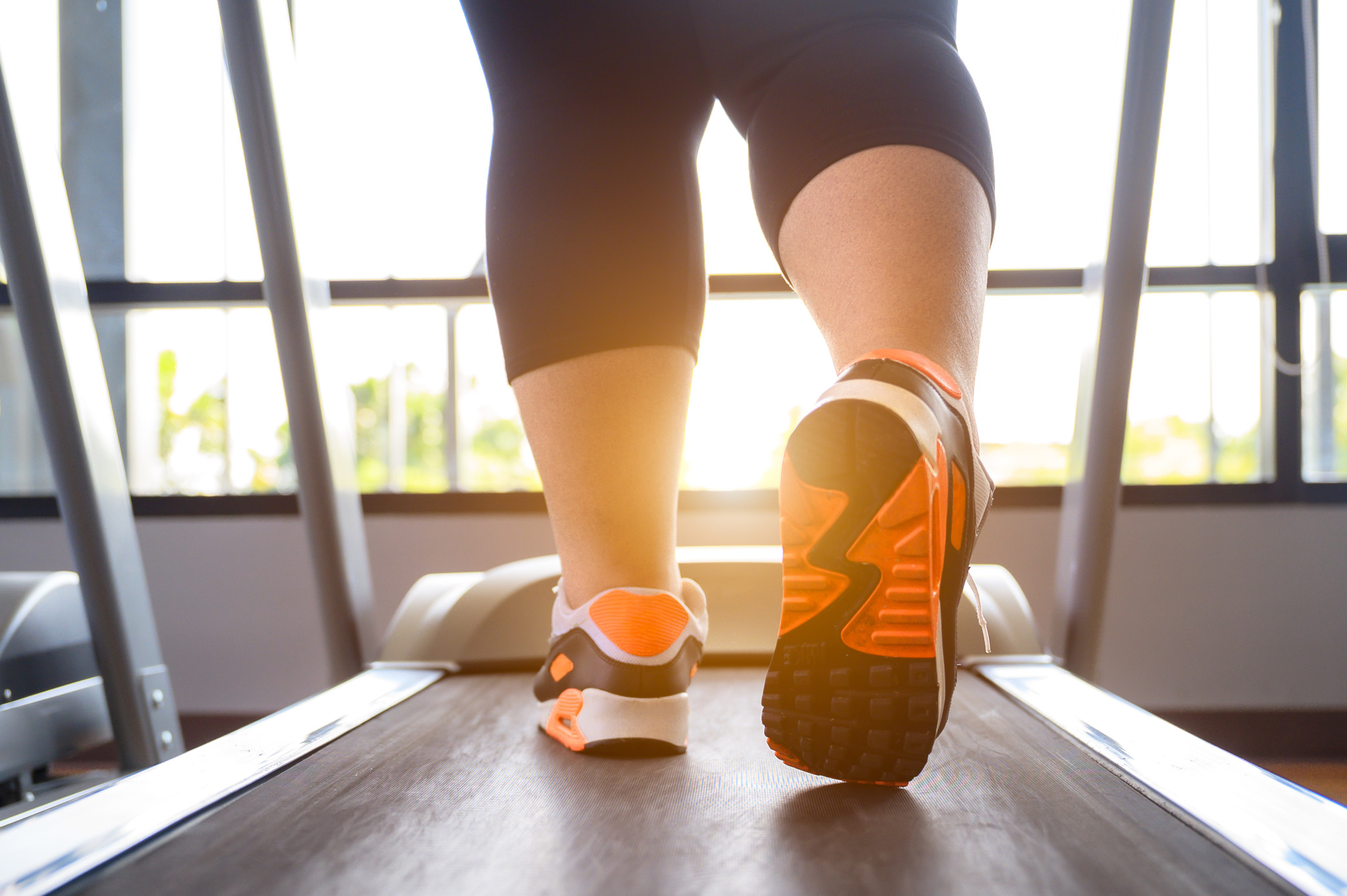 A staple of most home and commercial gyms, the treadmill is an exercise machine that allows users to walk, jog, or run in place at a speed that they are comfortable with.
Treadmills are a popular machine for cardiovascular exercises, since walkers, joggers, and runners can workout at the pace that aligns with their fitness goals, all while doing so indoors. 
It should come as no surprise that treadmills are one of the most popular types of cardio equipment on the market and at Akfit. Everyone can make good use of a treadmill.
In fact, working out on a treadmill can provide a variety of benefits that include:
Burning lots of calories during your workout.

Strengthen your leg muscles

Improved mental health and brain chemistry from endorphin release

Increased joint flexibility

Stronger heart and improved blood circulation

Easier on your body compared to running on some outdoor terrain

Potential reduced anxiety and stress

Increases muscle tone, including the abdominal region

Less belly fat

Improved blood sugar levels

Boosted immunity
The treadmill belt is the part of the treadmill you walk, jog, or run on that moves around the base of the machine. The belt of a treadmill is usually driven by an electric motor and rotates from the front to the rear. This provides the user the experience to move at a speed in unison with the belt's motion.
Identifying the Problem with a Treadmill Belt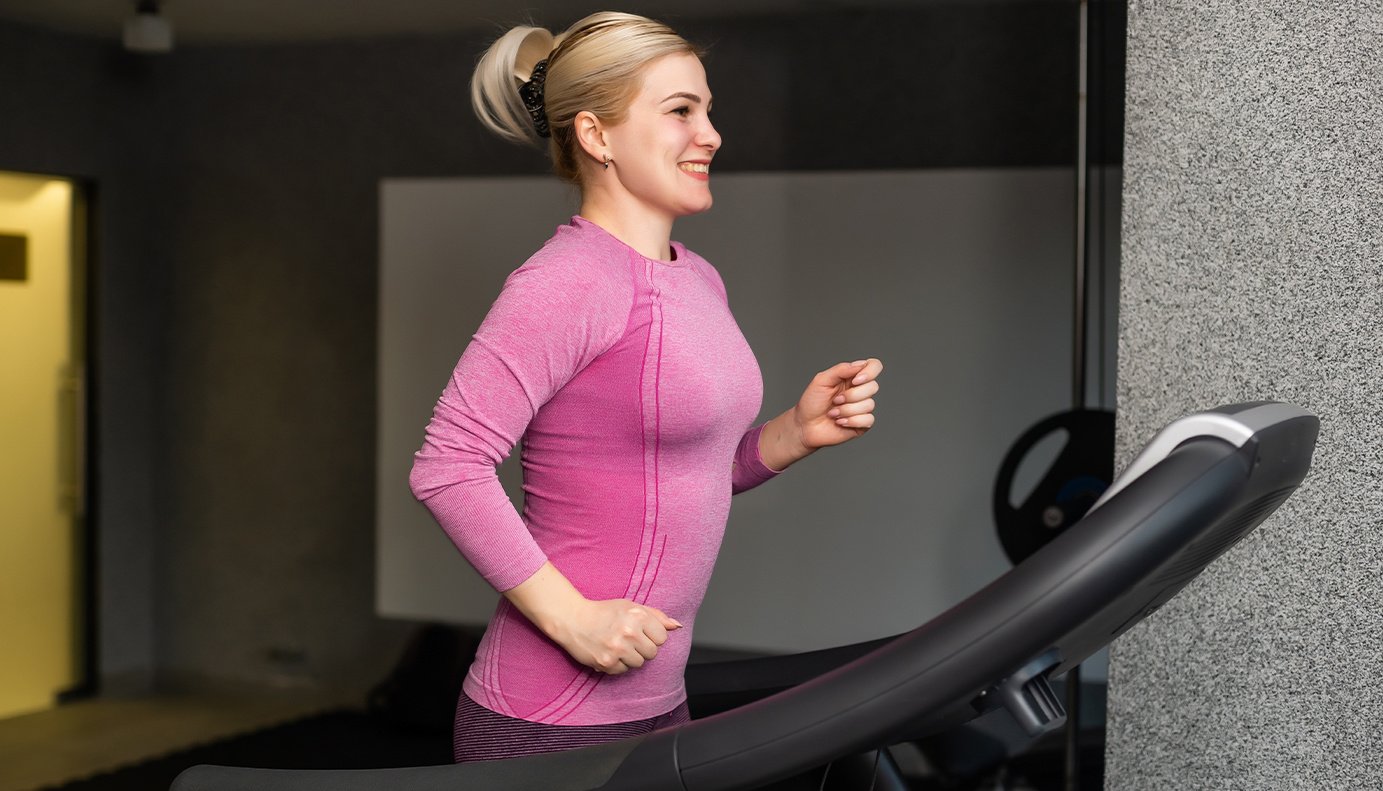 If you experience either a slipping treadmill belt or you sense a burning smell while running on your treadmill, you should hop off your treadmill immediately and address the problem. 
Before performing any maintenance on your treadmill, it is important to refer to your owners' manual, as all treadmill models are different. 
Slipping Belt
A slipping belt can be hazardous to you or your customers' safety. If you feel a slipping sensation while using your treadmill it can mean a couple of things. 
A slipping belt can be caused by too much lubrication on your treadmill belt, or the belt is not tightened accordingly. 
Burning Smell
If you sense a burning smell while using your treadmill, unplug it and hop off the machine immediately. 
A burning smell can be caused by a variety of factors. Your treadmill could be suffering a power surge within the motor or wiring, or the friction between the belt and deck is too high. 
How Tight Should the Belt Be?
To check if your belt is too tight or too loose, you need to lift it up by the sides at the center of the frame. You should be able to lift the belt by approximately 2 or 3 inches. 
If not, the belt is too tight. If it lifts up considerably more than that mark, then your belt is too loose.
How to Adjust the Tension on Your Treadmill Belt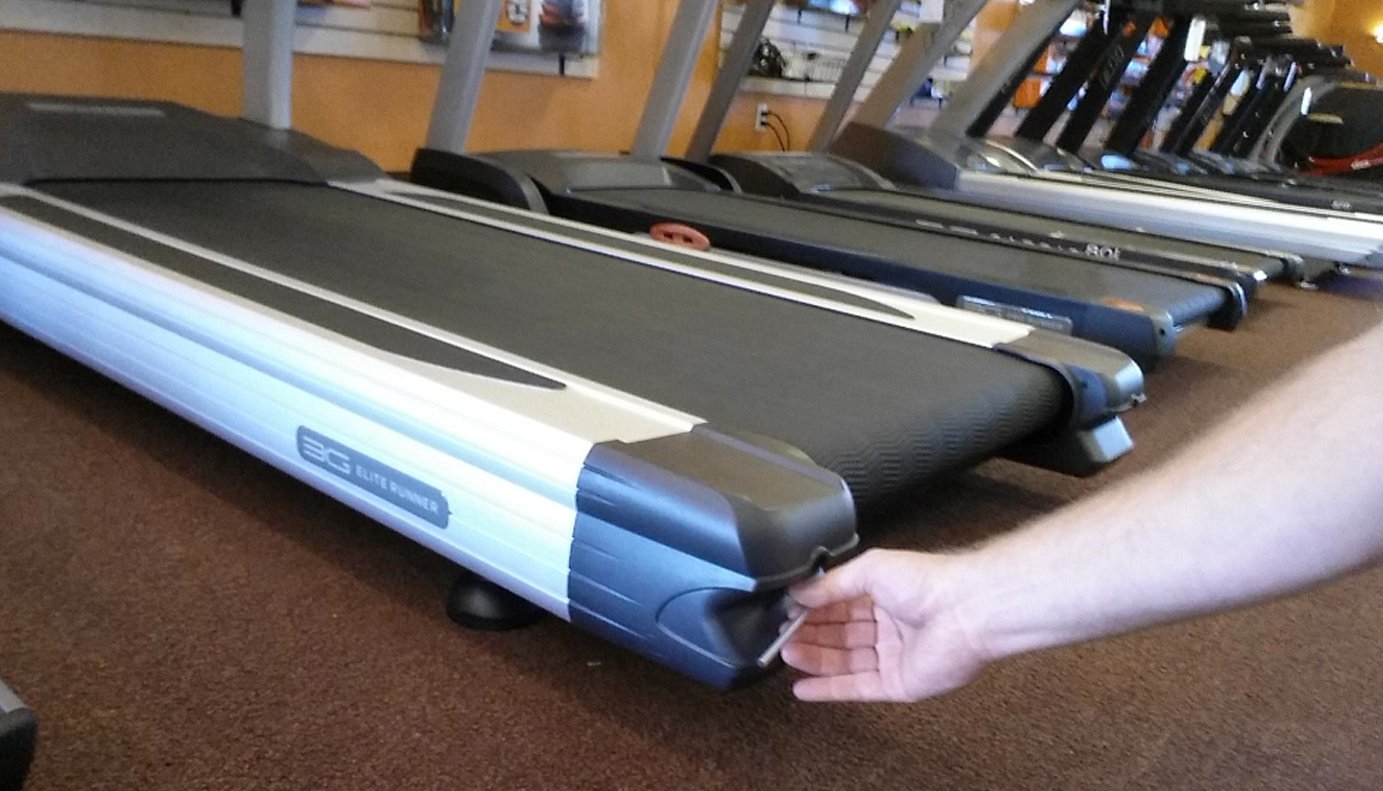 Here is an easy step-by-step process on how to adjust the tension on your treadmill belt:
Step One: Power Off Your Treadmill
Before performing any maintenance on your treadmill, make sure to turn off your machine. 
You don't want your treadmill to start running unexpectedly or be on at all if the problem is a burning smell. This is because the issue could be more complex than simply adjusting the tension of the walking belt. 
Step Two: Gather Your Tools
For most treadmills, all you will need is an allen wrench. Many treadmills will include an allen wrench for the purpose of being able to adjust your treadmill belt. 
In the event that an allen wrench isn't included with your treadmill, or you find an allen wrench difficult to use, consider purchasing an allen wrench that has a longer handle or provides more leverage for easy use. 
Step Three: Tighten/Loosen Your Belt
On the rear of your treadmill, by the edge of the treadmill belt, there should be two holes (one on the left, and one on the right) that is fitted for your allen wrench. 
To tighten the belt, turn your allen wrench one-quarter clockwise on both sides of the treadmill belt. 
To loosen the treadmill belt, simply turn the allen wrench counter-clockwise.
Step Four: Check Out the Belt
After you have tightened both sides of the belt a one-quarter turn clockwise, lift up the belt from the sides to check the adjustment. 
If you are able to lift your belt 2-3 inches from the deck, then your belt should be at the proper tightness. If your belt is still too tight or too loose, repeat step number three. 
You can also turn on your treadmill at a slow speed and give your belt a test run to ensure your belt is not slipping or the burning smell is no longer present. 
Do not exceed three full turns to avoid over-tightening of the belt. 
Step Five: If The Problem Persists
If you continue to have the same problems with your treadmill after attempting to tighten or loosen the treadmill belt, then this could be a sign of a bigger issue with your treadmill. 
In this case, you should contact a certified fitness service professional who can diagnose and potentially fix the problem with your treadmill.
At Akfit, we offer fitness equipment servicing, as well as preventative maintenance plans to help you increase the longevity of your treadmill. Most problems with treadmills arise from a lack of proper maintenance or neglect. 
For more information on our equipment servicing, check out our article here. 
Reach Out to Akfit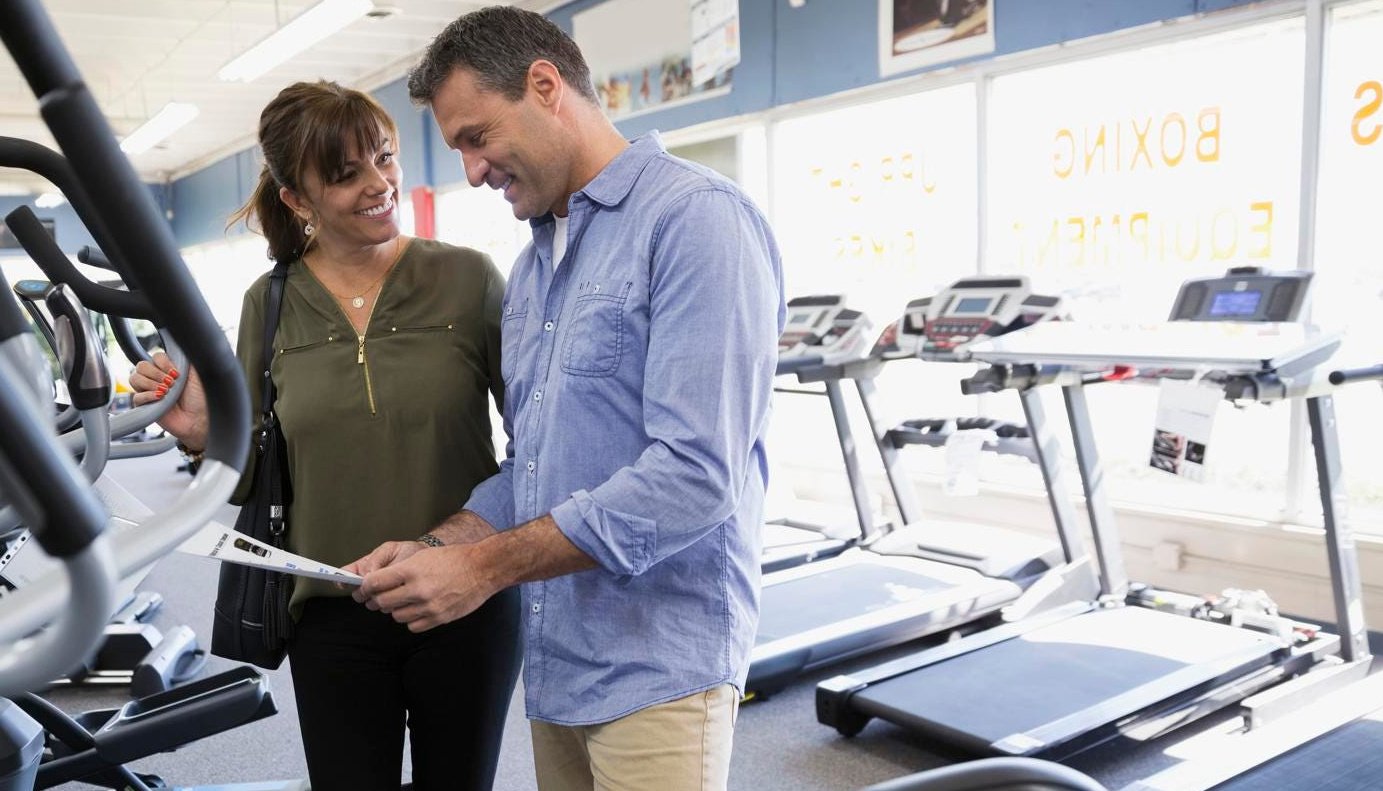 At Akfit, we are a Canadian specialty store located in Sudbury, Ontario. We  work closely with our clients locally, in northern Ontario, the rest of Canada, and beyond.
We sell a large inventory of fitness equipment including treadmills for residential and commercial use. Check out our list of Top 5 Best-Selling Treadmills at Akfit.
Although our selection is vast, we understand that it can be difficult to narrow down your search to find a treadmill that is right for you, your budget, and your fitness goals. This is why we are here to help you. 
We highly recommend reaching out to us with any of your fitness-related questions or needs. Our friendly and knowledgeable fitness professionals pride themselves on being able to help you find the perfect equipment that you are most comfortable with. 
You can always visit us in-store at our Sudbury location, or you can book a virtual consultation.
If you have already found the treadmill or other type of fitness equipment that is the right fit for you, you can request a delivery or installation of your brand new product here.
We also offer preventative maintenance plans and can provide service on your brand new piece of fitness equipment, just submit a service request here. Our licensed and insured service team will respond to your request as quickly as possible. 
Whichever your fitness goals may be, we at Akfit are here to help you find the perfect equipment to help you achieve them.